Memory: a Library in Alphabetical Disorder
Concept development, illustration, animation, stop motion, voiceover, singing
In project Memory: a Library in Alphabetical Disorder I attempted to explore an alternative way of digital storytelling which operates with the visual language of graphic novels – an animated storytelling. I was looking at the notion of Reflective Nostalgia by Svetlana Boym.


My intent was to communicate a story of my family (it's female line) through the medium of hand-drawn motion. The process of memory is shown not as a static visual but an animated one. The animations are subtle with a minimum of movement, animated frame by frame.

Software: DragonFrame, After Effects, Premiere Pro.
Music: Project Mycelium "Garden Music"

Storyboard
"...for every child, one way or another, repeats his parents' progress. I could argue that, after all, one wants to learn from one's parents about one's own future, one's own ageing; one wants to learn from them also the ultimate lesson: how to die."
Brodsky, Joseph, In a Room and a Half, in: Less Then One, Selected Essays, Penguin Classics, London, 2011
"Reflective nostalgia does not pretend to rebuild the mythical place called home ... This type of nostalgic narrative is ironic, inconclusive, and fragmentary. Nostalgics of the second type are aware of the gap between identity and resemblance; the home is in ruins or, on the contrary, has just been renovated and gentrified beyond recognition. It is precisely this defamiliarization and sense of distance that drives them to tell their story, to narrate the relationship between past, present, and future.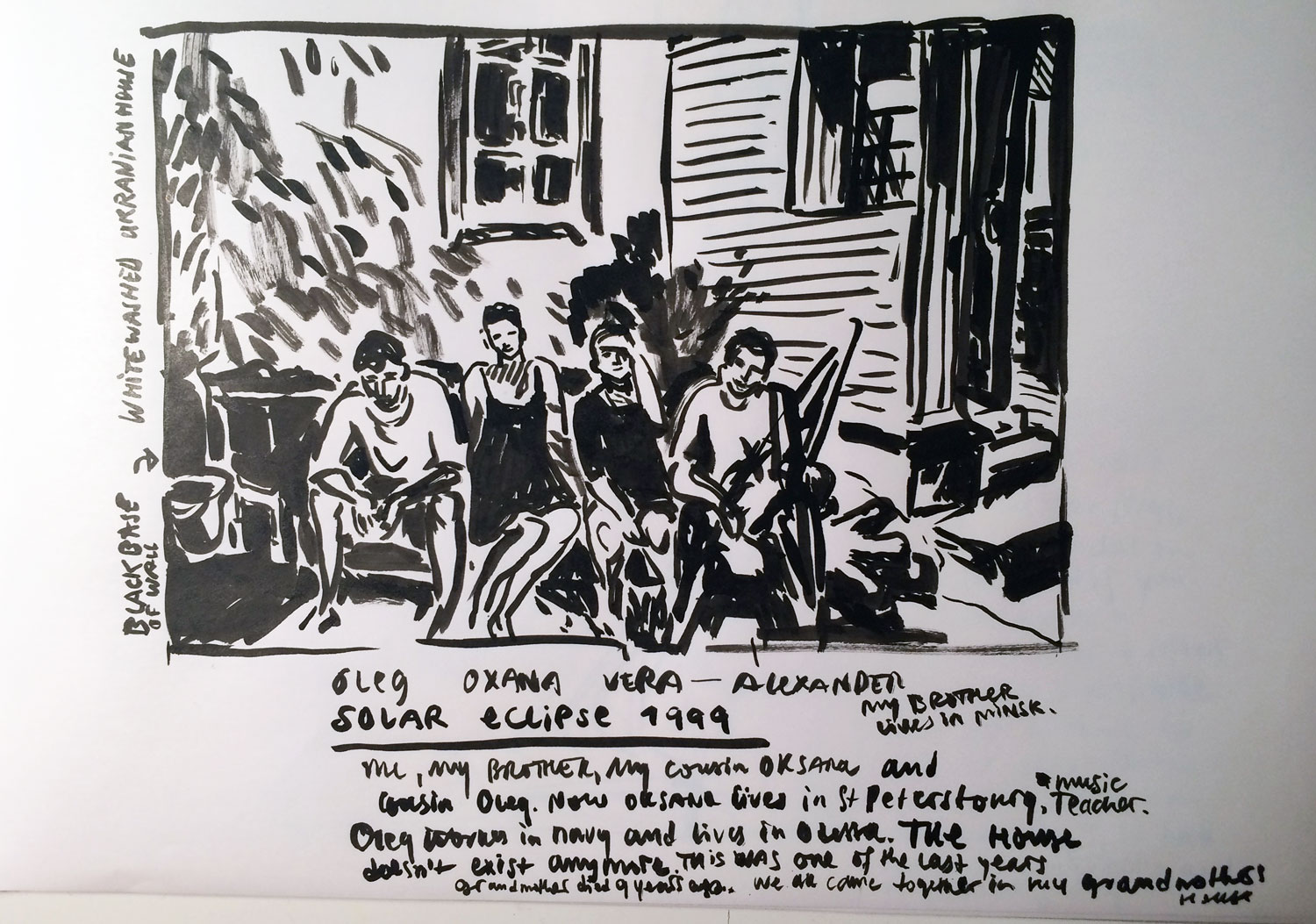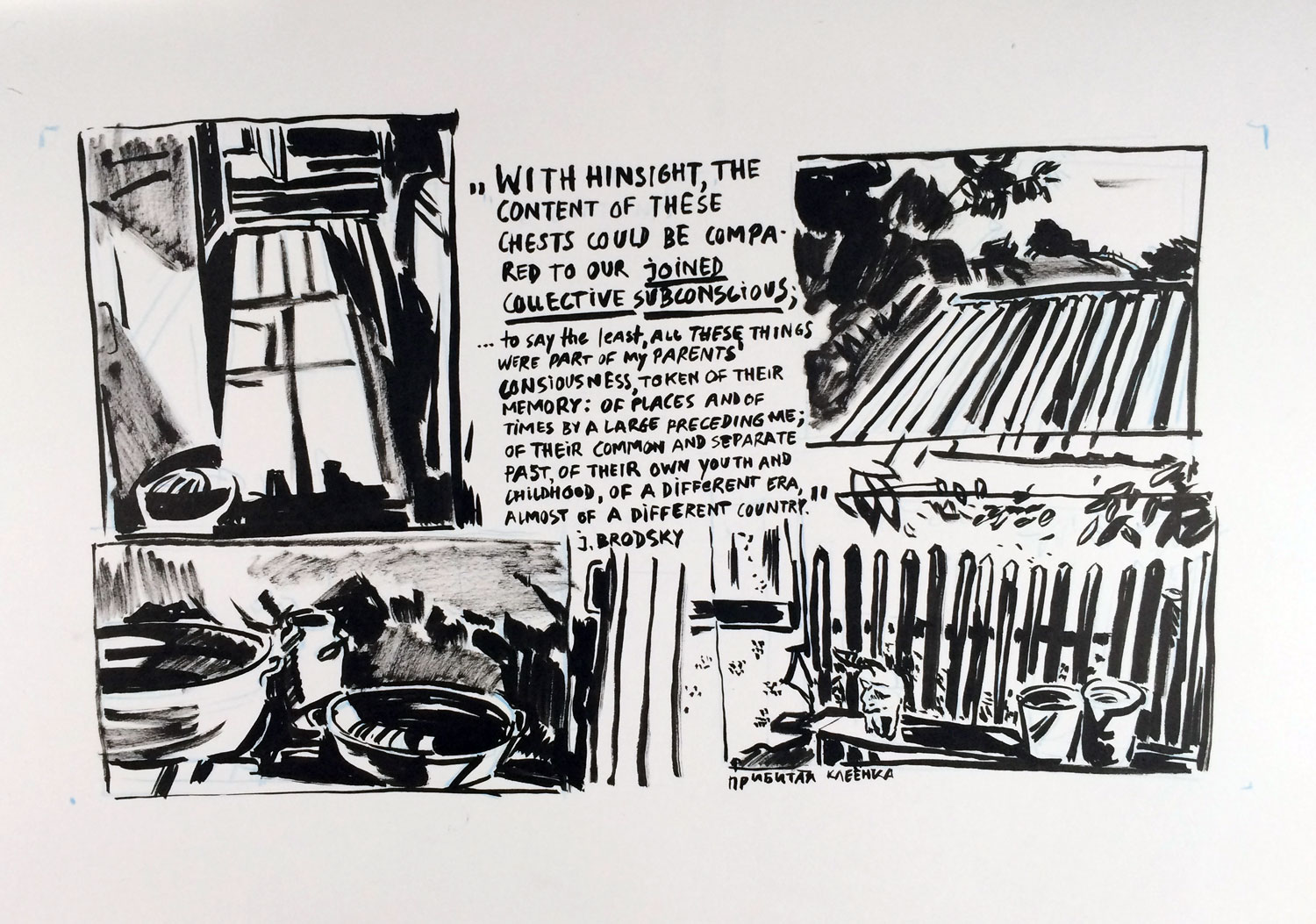 Process, illustration style
Through that longing, they discover that the past is not that which no longer exists, but, to quote Bergson, the past is something that "might act, and will act by inserting itself into a present sensation from which it borrows the vitality." The past is not made in the image of the present or seen as foreboding some present disaster; rather, the past opens up a multitude of potentialities, non-teleological possibilities of historic development. ..."The memory of a particular image is but regret for a particular moment; and houses, roads, avenues are as fugitive, alas, as the years," writes Proust at the end of Swann's Way. It is this memorable literary fugue, then, that matters, not the return home."

Boym, Svetlana, Nostalgia and Its Discontents, ad. from: The Future of Nostalgia, New York, Basic, 2001