Return to Office Facebook UK
We Are Family London
were asked to partner with
Facebook
to help develop a brand identity campaign focussed on celebrating the return to the Facebook offices in Spring 2021. It was necessary that the event identity concept was inclusive of all staff across the UK, wherever they were working from, and welcoming to new hires at the company. In addition, that a sense of extended community was present in the brand identity.
I was thrilled be invited as an illustrator for this and following two campaigns for Facebook UK and Ireland.
The concept was to set a scene authentic to the UK and London in particular where three Facebook offices are located. The isometric approach for the type and composition treatment worked well for showing the busy detailed content of urban / office environment. The colour palette was based on the Facebook brand colours with the accent made on warmer, brighter colours of spring.
We Are Family London
delivered multiple assets across physical in-office installations, in office digital branding and also the design across bespoke care packages containing branded SWAG items that were sent to all staff who would continue to work from home in the UK – subsequently encompassing a wider sense of community for all at Facebook – and 'Together Wherever'.
Image credit: WAF website
Stickers that made it in the project
and not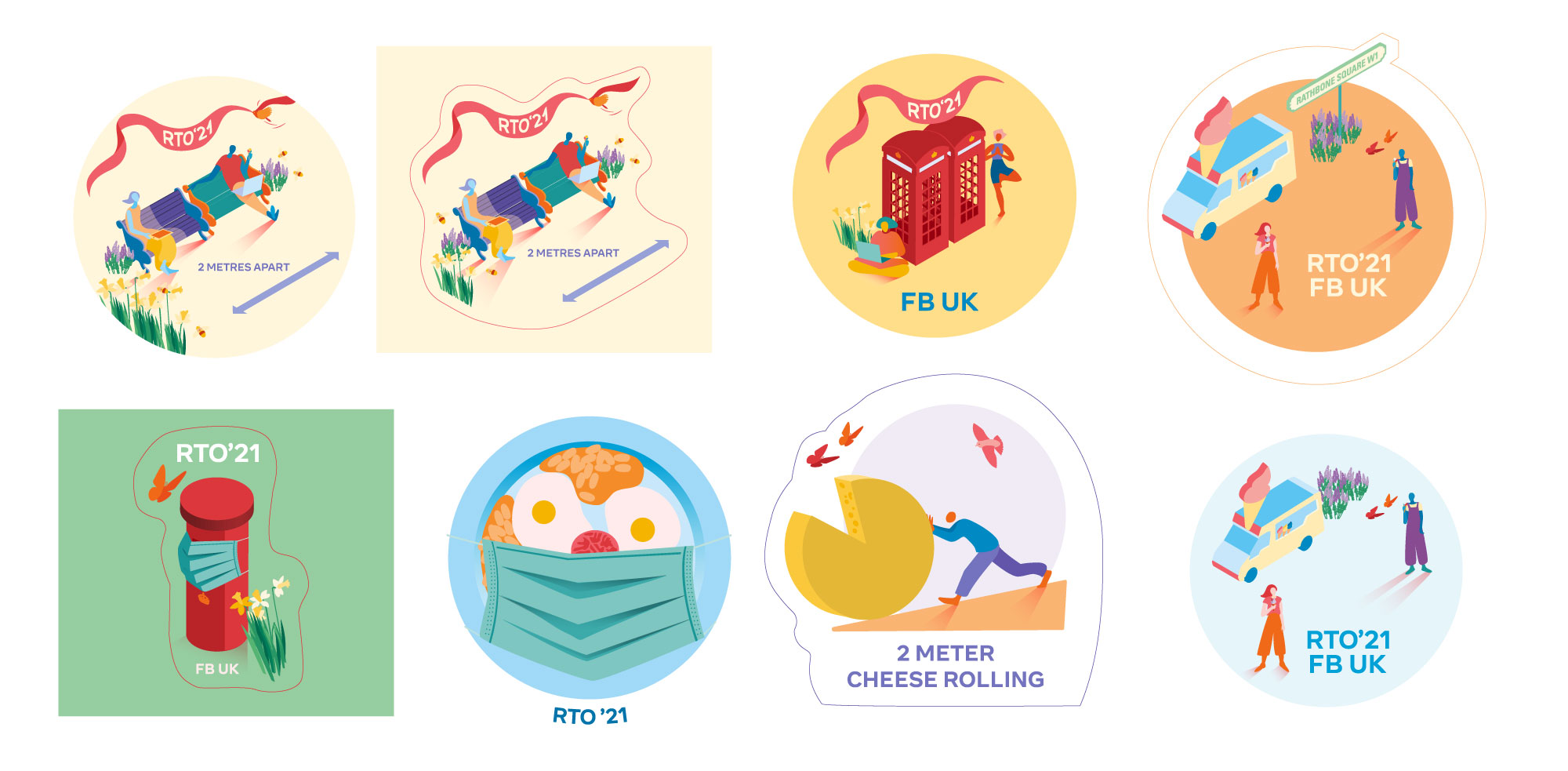 Colour options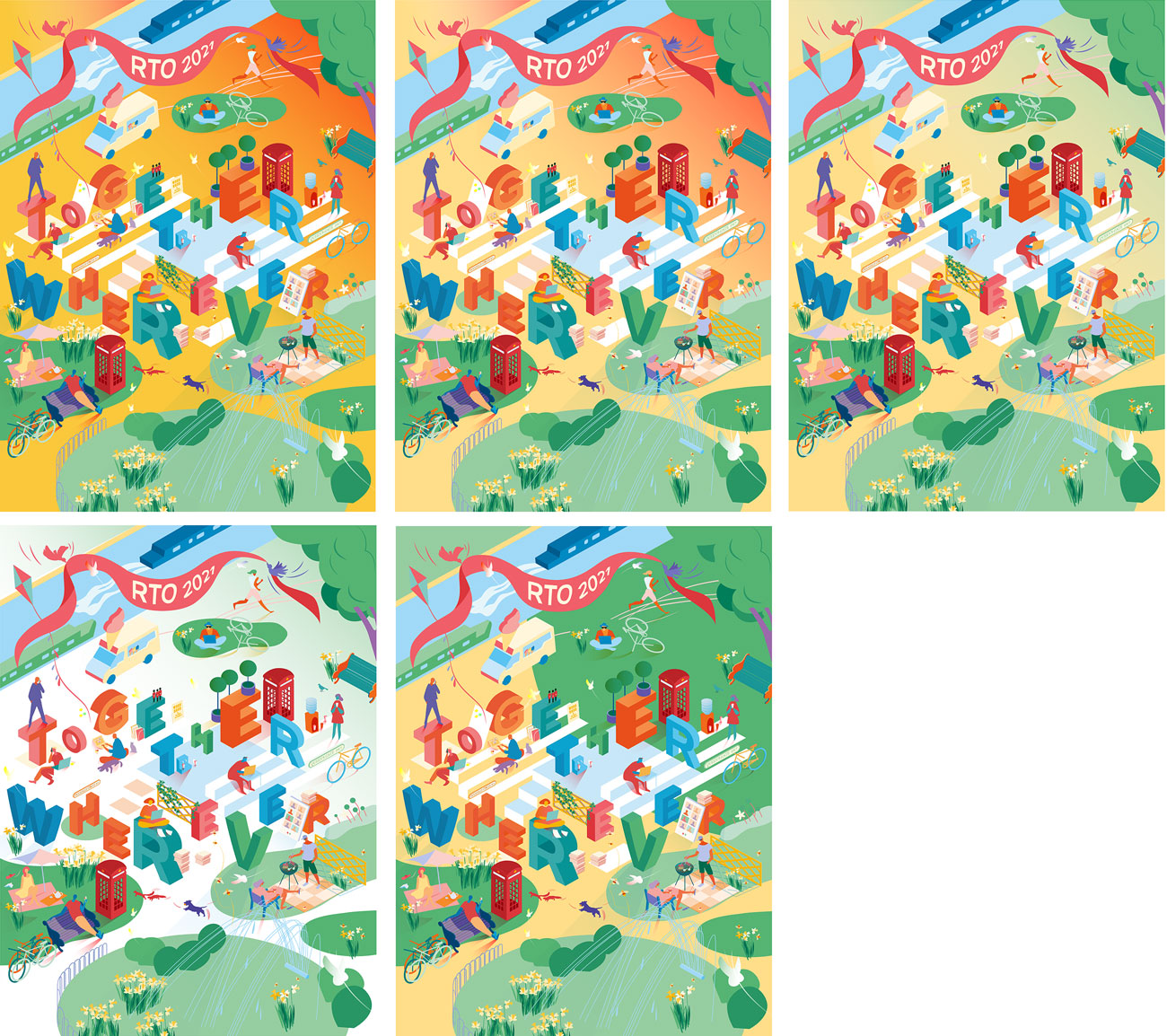 Modular character development and a glimpse behind the scene